The SteelPumps range, unlike many other pump ranges, are fully repairable and serviceable.
SteelPumps are a truly sustainable and ecological pump.
Servicing
When properly installed there are no parts within the SteelPump that should need servicing. However you should regularly check that all seals and connecting hoses are sound, and that filters are free from debris. Depending on the way your pump is being used, aim to perform general maintenance checks annually.
We can direct to our network of engineers for repairs and maintenance support. See our Approved Service Agents across the UK.
Alternatively contact us for details about sending your pump to us to be Serviced.
SteelPump Service Kits
Available in three types -Basic, Full and Full Recon. Suitable for people with engineering experience as fitting them will require some dismantling of the pump (which will affect your pump warranty). Contact us with your Pump Type,  type of kit required and delivery postcode for a price.

Spare parts
All SteelPumps spare parts are available from stock in the UK, along with parts lists, exploded diagrams, and technical support. See our SteelPumps spare parts lists for details for your specific pump. There are no tamper-proof assemblies or fittings, no "non-servicable" sub-assemblies, and no special tools required. Spare parts that are not part of the pump (like filters) can be found on our accessories page.
If you are confident to fix or service your pump yourself (or if you repair SteelPumps professionally), and know which part you need, we are happy post the spare parts you require to you wherever you are in Europe.
We can supply steelpump parts for the XAJE80G pumps, widely sold by Graf in Germany and Europe, and are happy to ship at cost to Europe. If in any doubt please contact us by email.  We can read German.
To order your Steelpumps spare part(s);
Find the part code from the SteelPumps spare parts lists and/or
Contact us with your Pump Model, Serial Number, delivery postcode and your contact telephone number or email address
We will quote you a price.
Repairs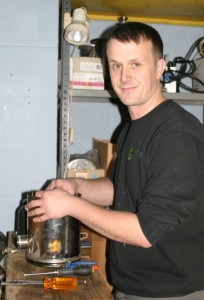 Pumps that become damaged or eventually wear out are usually repairable. We will supply the parts to those who wish to repair or recondition their own pump.
We offer a free diagnostic service for pumps returned to us, call for an RMA number. But please see our Troubleshooting Guide first to find out if it is something you can fix easily yourself.
It could be that your pump or system has a problem that can be fixed with a conversation with one of our engineers. To enable this, please email us some photographs or your installation along with your contact details so that a member of our technical team can get back to you.
We are also supported by Approved Service Agents across the UK who may be able to help you with your installation.

Returns Procedure
Call us to obtain a RMA number. Write this number on the outside of the box, and return the pump to:
3P Technik UK Ltd, Unit 9 Parc Teifi, Cardigan, SA43 1EW.
When returning a pump to us, please pack securely in a sealed box. We cannot be held liable for damages in transit with your courier, so please pack with plenty of packaging materials; we can advise you. It is of course important to empty all of the water from the pump. If returning more than one pump, consider using a pallet.
If in any doubt please seek professional advice.
We do not issue free of charge advance replacements.
Warranty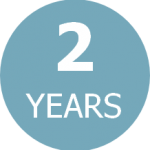 New SteelPumps are guaranteed for two years against materials and manufacturing defects from the purchasing date.
The guarantee does not cover malfunctioning due to a failure to properly install or commission the pump in accordance with the installation instructions. Correct installation is vital in the case of automatic pumps which will run excessively if the pressure drops.
The guarantee is not valid if the pump has been disassembled in any way.
To make a warranty claim please contact your retailer in the first instance.
Shipping charges are the responsibility of the purchaser.  Proof of purchase and/or commissioning date will be required.