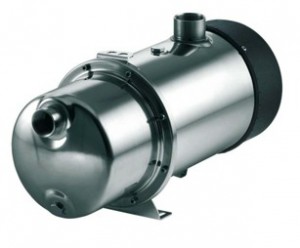 High flow rate for domestic and light commercial use. Suitable for domestic water boosting, rainwater harvesting, surface irrigation, tank transfer.
Pumped liquid: Clean cold water without abrasives or solids.
Self priming multi stage centrifugal jet pump with or without electronic pressure control, single or 3 phase. For submerged, underground or surface mounting.
Automatic version includes pressure control, anti-blocking system, leak detection, and dry run protection with automatic restart.
Available with 0.8hp, 1hp, and 1.2hp motors.
Water cooled, multi stage impeller/diffuser with venturi. Supplied with 10m cable.
Materials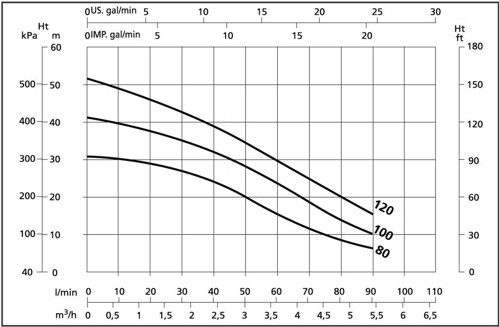 Pump Body – Stainless 304
Motor Body – Stainless 304
Rotor Shaft – Stainless 420
Supporting Flanges – Polypropylene
Impellers – Stainless 304
Diffusers and Venturi – Noryl
Electrical cover – Polypropylene
Mechanical Seal – Silicon Carbide
Other Seals – NBR70
Datasheet
X-AMO and X-MO B Series pump datasheet (236KB pdf opens in a new window).
B Series Automatic Horizontal Multistage Pump
| Product Code | Power | Buy Now |
| --- | --- | --- |
| XAMO80B | 0.8HP | |
| XAMO100B | 1HP | |
| XAMO120B | 1.2HP | |
B Series Manual Horizontal Multistage Pump
| Product Code | Power | Buy Now |
| --- | --- | --- |
| XMO80B | 0.8HP | |
| XMO100B | 1HP | |
| XMO120B | 1.2HP | |
B Series Manual Horizontal Multistage Pump
| Product Code | Power | Volts | Buy Now |
| --- | --- | --- | --- |
| XMO120BT230 | 1.2HP | 230V | |
| XMO120BT230 | 1.2HP | 230V | |