SteelPumps are a unique and distinctive design, and were intended from the outset to be unlike other pumps, not only in setting a high standard for reliability and performance, but also ease of ownership. The following key features set SteelPumps apart from competing brands.

Excellent Efficiency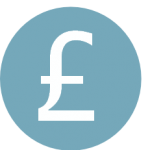 With large bearings, large outlet port and efficient hydraulic design SteelPumps are among the most efficient pumps in their class, achieving the same performance with less power consumption than many other pumps. Due to their repairability and ease of maintenance, we believe these to be one of the most environmentally sustainable products on the market.

Quiet Smooth Performance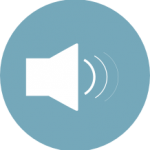 Our SteelPumps are some of the quietest on the market. Their extremely low noise and vibration levels are due to the use of larger, smoother running motor components, a single piece rotor shaft, and a 360 degree water jacket surrounding the motor. Noise Absorbtion is maximised, making them far more pleasant to live with than a traditional air-cooled pump. For more information see the SteelPumps noise levels datasheet.
We believe these noise levels to be class leading. This makes our pumps ideal for pressure boosting applications in locations where people are present.

Reliability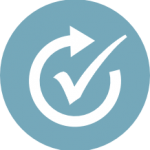 The oversized bearings and motors both serve to reduce wear, stress and heat generation compared with other brands. Furthermore our water cooled design and stainless steel stator housing remove heat from the motor faster than any other type of design. Unlike air and oil cooled pumps, which warm up quickly in hot rooms, increasing susceptibility to stress and fatigue, SteelPumps stay as cool as the water they are pumping.  This makes them ideal in mains water top up applications, where pumps are partially submerged for long periods of time.

Ease of Maintenance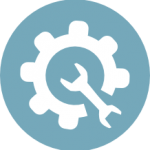 SteelPumps are designed to be serviceable long into the future with common service components located behind an easy to remove electrical cover. The capacitor, pressure switch, flow sensor and control unit are all easily accessed.
Disassembly of the entire pump is straightforward using basic tools, and ALL parts, including nuts and bolts, are available to order individually. There are no corrodible mechanical parts within our pumps, no potted electronics, no crimped wiring (everything unplugs).
Service diagrams and information provided on request.
While other brands are 'production engineered' to be assembled fast and never taken apart, our pumps can be maintained for as long as spares are made. Our SteelPumps are designed to last.

Versatility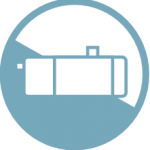 All our submersible pumps can be submerged up to a 5m depth and can also be run at 100% duty out of the water.
Software features of Automatic SteelPumps
Automatic Operation
Stops the pump by flow sensing, restarts on pressure drop.
Anti-blocking System
Starts the pump briefly after 72 hours of inactivity.
Dry Run Protection
Stops the pump upon loss of flow. Automatic restarts attempted at 15 minutes, 30 minutes, 1 hour, 5 hours and 24 hours.
Leak Detection
Stops the pump if 40 restarts are detected within 27 minutes (B and PRO Series).

Support
Our Troubleshooting Guide covers most known issues, and our FAQ can also assist you.
SteelPumps are supported by our UK technical department. We can diagnose, repair and recondition from our workshop, but are just as content to supply parts only, and to provide information and advice. We hold all spare parts in stock here in the UK.
In the unlikely event that a pump needs to be returned to us, we operate a class leading returns and servicing system. We are justifiably proud of our reputation for after sales support. See our Servicing and Repairs page for more information.
Unsure which pump is right for you?
If you need some help and advice on choosing the best pump, booster set or pump controller for your application, whether that is in your home or in a commercial installation, rainwater harvesting or mains water boosting, call our Technical Team on 01239 623506. Our friendly team is available from 10am to 6pm Monday to Friday. Depending on the nature of your query, and how busy we are, you may have to wait for an expert to call you back. Or complete our contact form, or email us some photos of your installation and we will get back to as soon as we can.