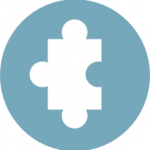 We can customise our electronic controllers, float switches, cable lengths and pipe and hose lengths to suit your requirements.
We have Compact Pressure Boosters systems to supply water under pressure to single or multiple points of use. They are available in variable or fixed speed options. Both are quiet and reliable solutions for domestic and light commercial pressure boosting.
If you don't find the item you need please call 01239 623506 within normal working hours or use our contact form to discuss your needs with a member of our Technical Support team.
Bespoke Pump Control Panel Design and Water Storage System Design
Our 3P Electronic Pump & Level Controllers will work with any pump range and are of use for many liquid transfer applications. There are complex multi-pump and/or multi-tank controllers, through to basic timer controllers. They are ideal deployed with above ground tanks, or where one tank needs to feed another tank, or to balance tank levels.
The fault tracking and site level configurability are class leading.
The ability to control multiple tanks levels makes their use in below ground water storage systems particularly useful. With most of our Controllers, there is no need for man entry to fit float switches inside water tanks and chambers.
Our Controllers  are truly safe and flexible products to deploy. The software is our own code, on an upgradable chip, and mounted on our own PCB. This gives you total assurance as to our after sales support.
Our in-house technical design team can provide a pump control system to suit your clients requirements.
Simply email your design specification sales@steelpumps.co.uk or telephone 01239 623 506 and ask to speak to our technical team.
Alternatively you can send the info by our contact page here